Outstanding HVAC Contractor


in Bedford, PA
Let Mortimer Electric Handle Your Heating and Air Conditioning Issues
 When your heating and air conditioning system breaks down, you need an expert HVAC contractor to handle all of your heating and air conditioning issues, you can count on Mortimer Electric in Bedford, PA! We are Bedford County's HVAC experts, and we handle all types of heating and air conditioning jobs, whether it is residential or commercial, from installation to maintenance and repair.
Contact us today at (814) 623-8159 or by using the contact form provided on this website to discover what Mortimer Electric can do for you as an HVAC contractor.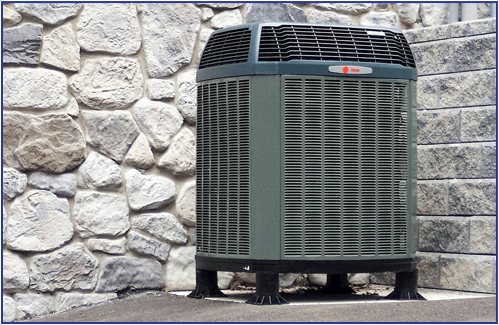 Our Heating Work Will Keep You Warm and Toasty
Pennsylvania winters can get extremely cold, and Keystone State residents are very thankful for the heating systems in their homes and businesses.
When your heating system malfunctions, however, and the shivers start to set in, the situation is not only aggravating and uncomfortable, it is potentially dangerous. You need an expert HVAC contractor who will respond and fix the problem as fast as possible.
Trust in Mortimer Electric. We have the experience and the know-how to quickly and effectively warm up your home or office once again. Our highly qualified team can respond 24 hours a day, seven days a week in case of emergency. Do not get left out in the cold. Count on Mortimer Electric.
Cool Down With Our Awesome Air Conditioning Service
As cold as Pennsylvania winters can get, the summers reach the opposite extreme and can get very hot and humid. A house or office cooled by a well-maintained air conditioning system is a welcome respite from the heat of a July or August day.
But like any machine, your air conditioning system can malfunction or break. As the temperature rises, your comfort level falls. And during a heat wave, being hot is not just an inconvenience; for some people, it can be deadly!
When you are sweating, sweltering, and hot under the collar, rely on Mortimer Electric to solve your air conditioning issues. We offer great HVAC contractor work, and we will have your air conditioning running well again soon! We can also install a new air conditioning system for you. not sweat it. We have you covered.
We Do Electrical and Refrigeration Work, Too!
As well as being an expert HVAC contractor, Mortimer Electric also provides outstanding electrical construction and service and refrigeration service and repair!
We do it all, and we do it all well! We have been in business since 1954, serving the Bedford, PA, area, and we have established a long list of satisfied, repeat customers. Let us add you to that list.
Why remain uncomfortable? Let Mortimer Electric fix your heating or air conditioning system! Call us now at (814) 623-8159 for the best HVAC service in Bedford County, PA, and Blair County, PA.
Our team will provide you with excellent electrical construction and service, as well as installing or repairing your heating, air conditioning, and refrigeration systems!